Un restaurante acogedor que combina tradición gallega mezclada con la andalucía clásica y un toque moderno en su luminosa terraza.
Situado en el barrio sevillano de Heliópolis, Cambados propone una salida al mar sin movernos de Sevilla en un paseo por la gastronomía de las costas de Galicia. Toda una experiencia gourmet marisquera que se apoya en los mejores productos de temporada y una experiencia que se remonta generaciones.
El timón de Restaurante Cambados lo llevan sus actuales propietarios, Javier y Carlos Padín, hijos del fundador, quienes ponen toda su ilusión en mantener viva la idea con la que nació la marisquería en 1976.
El resto de la familia de Cambados la forman un excelente equipo de cocineros especializados en productos del mar y camareros con una gran preparación y una dedicada atención al público, tanto en la barra como en los comedores y terraza. Todos trabajando con un objetivo claro: Dar la mejor experiencia posible al cliente.
Cambados is a cozy restaurant with an inviting atmosphere that combines traditional Galician with classic Andalusian cuisineswith a modern touch, to be enjoyed on its beautiful illuminated terrace.
Located in the neighborhood of Heliopolis in Seville Cambados access to the sea without having to step foot outside of Seville and a gastronomic journey to the Galician seas. It serves gourmet seafood with the best in-season products and offers a traditional experience that goes back many generations.
Restaurante Cambados is currently run by Javier and Carlos Padín, sons of the founder. They put all of their passion into keeping the restaurant´s original spirit alive and maintaining the idea upon which it was created in 1976.
The rest of the family at Cambados is made up of an excellent team of chefs who specialize in seafood and
highly trained servers who are dedicated to excellent customer service – at the bar, in the dining area, and on the
terrace. They all work with one clear objective: Giving guests the best experience possible.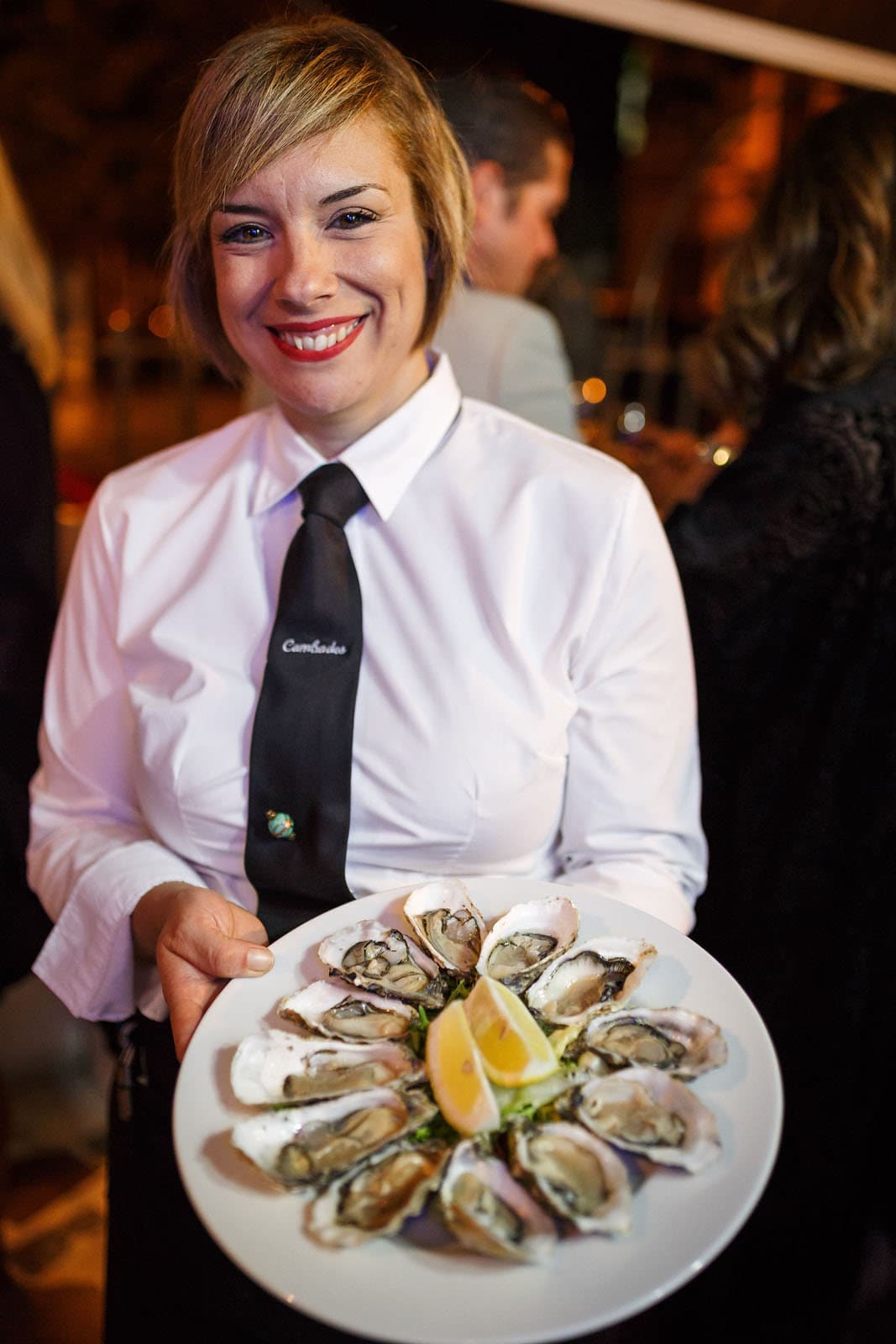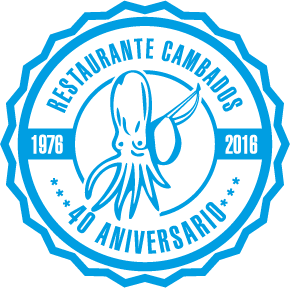 The chalet from the Ibero-American Exposition
The restaurant was once a chalet from the Ibero-American Exposition of 1929 and was later converted, into a social center. Manuel Padín Pereira, "The man from Cambados who brought seafood to Andalusia", as he was referred to in the newspaper El Faro de Vigo, used room number 12 on the ground floor on Uruguay Street, where a modest restaurant turned into the place to experience the seafood heaven of Galicia. Seafood like gooseneck barnacles, shrimp, murex shellfish, oysters, and all kinds of seafood and fish didn´t take long to grab the attention of the neighborhood of Heliópolis and, in just a short time, the entire city.
It became so popular that they ended up taking the second floor for a dining area, which they renovated to create an ideal experience for guests. Upon its opening, Restaurante Cambados introduced Sevilla to Galician octopus, an excellent ambassador of the gastronomy of Cambados and of Spain in general. It was here where this dish was first served in Andalusia. Imagine how delicious it must have been, considering the dish became so popular here and the locals liked it so much! In fact, it is traditionally one of our most popular dishes on the menu, along with other specialties like our hake skewer or Galician turbot. In 2006, the restaurant was awarded the Folla de Prata da Festa do Albariño de Cambados by the Capítulo Serenísimo do Albariño for having promoted the wines of Rías Baixas in its restaurant, and for having made the city of Cambados well-known in Sevilla.
Since its location near the Benito Villamarín stadium, the second-generation family-run restaurant has been an icon during the last 40 years. Today, run by Javier Padín, son of Manuel, the restaurant has adapted to the times by combining their delicious seafood and fresh fish with traditional tapas and other exotic dishes, such as their tuna sashimi.
One of the most charming features of Cambados is its bar area, a relaxing space to enjoy a pleasant time with friends and to witness the restaurant´s history, given that it hasn´t changed since 1976 when Seville began to get a taste of the Galician seas.
At Cambados, not only do we make sure we have the best seafood products, but we also have a varied menu. Our job is to honor the tradition and history of a land of pesqueiros, or fisherman. That is why seafood is our specialty, and we select the best shrimp, oysters, mussels, murex shellfish, gooseneck barnacles, lobsters, and prawns to bring from Galicia right to your table.
We want your visit to be perfect!
So to avoid last-minute inconveniences, make your reservation at Cambados Restaurant and just wait until the day arrives.